THE COMPANY
CITRA PANJI MANUNGGAL
Founded in 1988, Citra Panji Manunggal (CPM) has become synonymous with top-of-the-class Oil and Gas Pipeline and Plant EPC contracting and a benchmark within the Southeast Asian region.
From construction of pipeline and plant projects to undertaking world class EPC oil and gas projects, our 27 years experience enables us to provide tailored project delivery solutions for our demanding clients. There is a reason why we have managed to lay more than 3,500 kilometres of pipelines across the Indone- sian archipelago and beyond. Its not just about excellence in execution, its about doing it successfully over and over again under pressure.
Our people at CPM boast extensive experience, battle hardened by the challenges in the field and expo- sure to the elements. They have braved searing heat working knee-deep in swamps, tropical jungles, con- gested streets to mountainous terrain. You name it they have been there and done it and they'll tell you their tale with a smile. But then again, these aren't just any ordinary people, they are CPM people.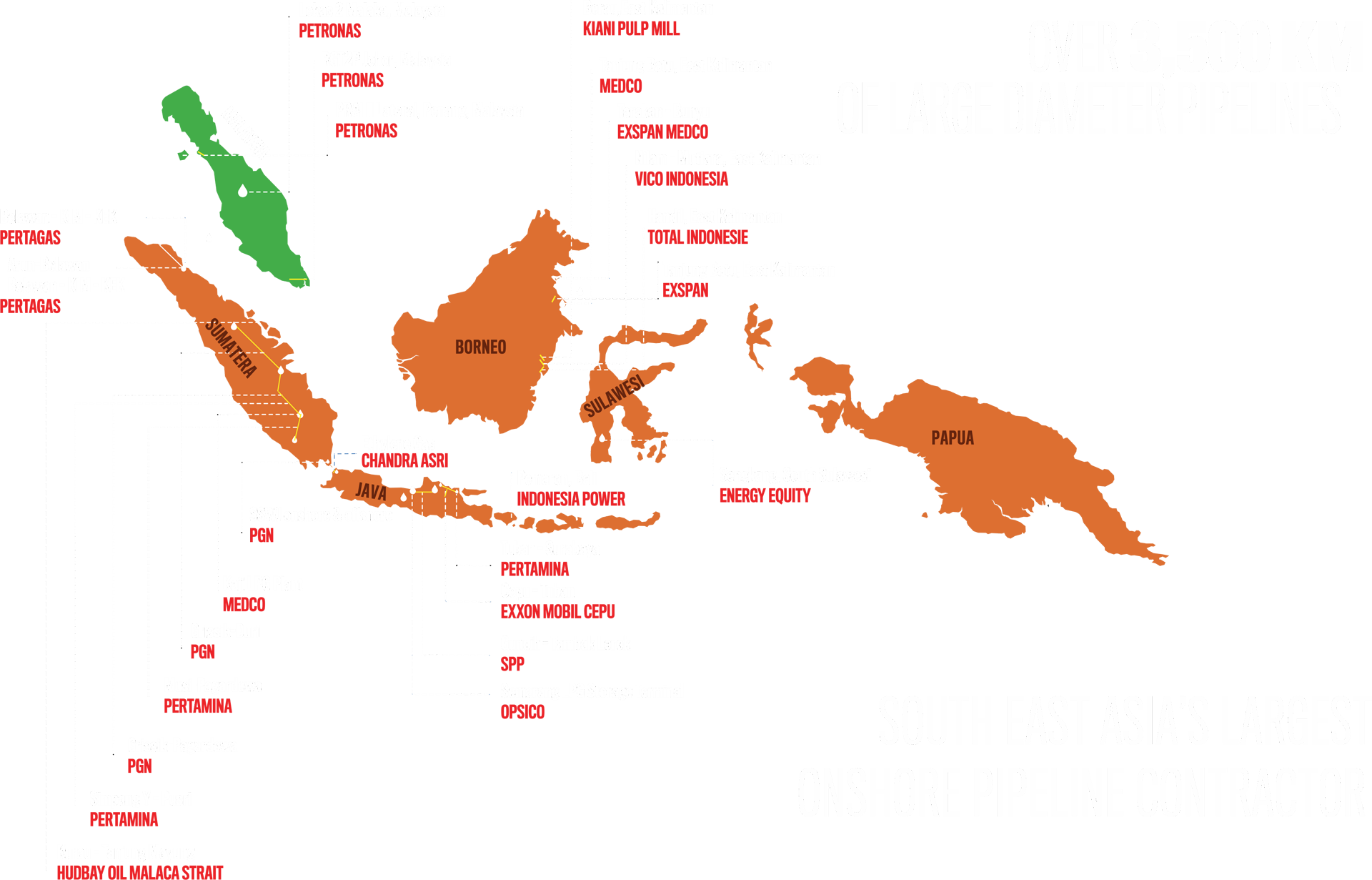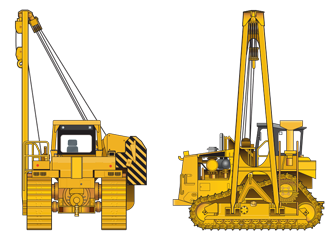 PIPELAYER
Pipelayers are more commonly known as sidebooms, and its sidebooms that gives pipeline contractors their identity. They are the workhorses that can cope with most terrains thrown at them and they can make or break a project.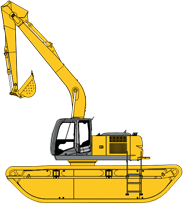 SWAMP EXCAVATOR
Pipelines can go through unforgiving environments and Swamp Excavators are able to clear a path and dig trench in wet ground up to 1 metre water depth . Swamp Excavators get the job done without the need to build access through swamps for conventional excavators

INTERNAL CLAMP
Internal Pipe Line –Up Clamps ensure millimeter accuracy when aligning two adjoining pipes ready for welding. The process is repeated time and time again providing consistent joint set-up for welding.

PIPE BENDING MACHINE
Pipelines follow the natural contours of the land and this is achieved by using Cold Pipe Bending Machines which allow the bending of individual 6 " thru 60" diameter pipes to fit direction and elevation changes crucial to pipeline construction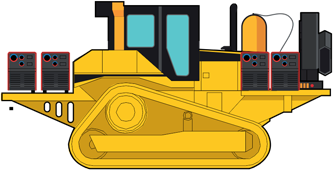 PAYWELDER MACHINE
When construction full swing, the welding crew needs to move from one joint to the next quickly. Track Paywelders provide the welding crews with reliable power for welding, electricity and compressed air and the mobility to overcome the most challenging terrain.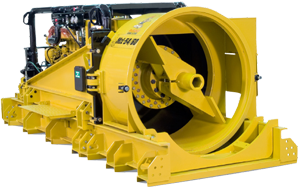 AUGER BORING
One of the challenges of pipeline construction is navigating existing infrastructure. Be it roads, rail, or existing underground utility services auger boring machines provide a trenchless crossing solution by drilling horizontally under or over obstacles